Object - Cabinet of Ministers of Latvia
Venue: Cabinet of Ministers of Latvia
Event format: Multimedial light performance for the light festival "Staro Rīga"
Public event
Client: The State Chancellery
Year: 2013, 2014, 2015, 2017, 2018, 2019
Cabinet of Ministers of Latvia is more than a governmental building, it is a sybol for independece and the privilege of freedom, the place where decisions are made and the future of the Republic of Latvia is written. Inclusion of this buidling in the light festival has not an entertaining role, but one of stategic comunication between the politicians and the people.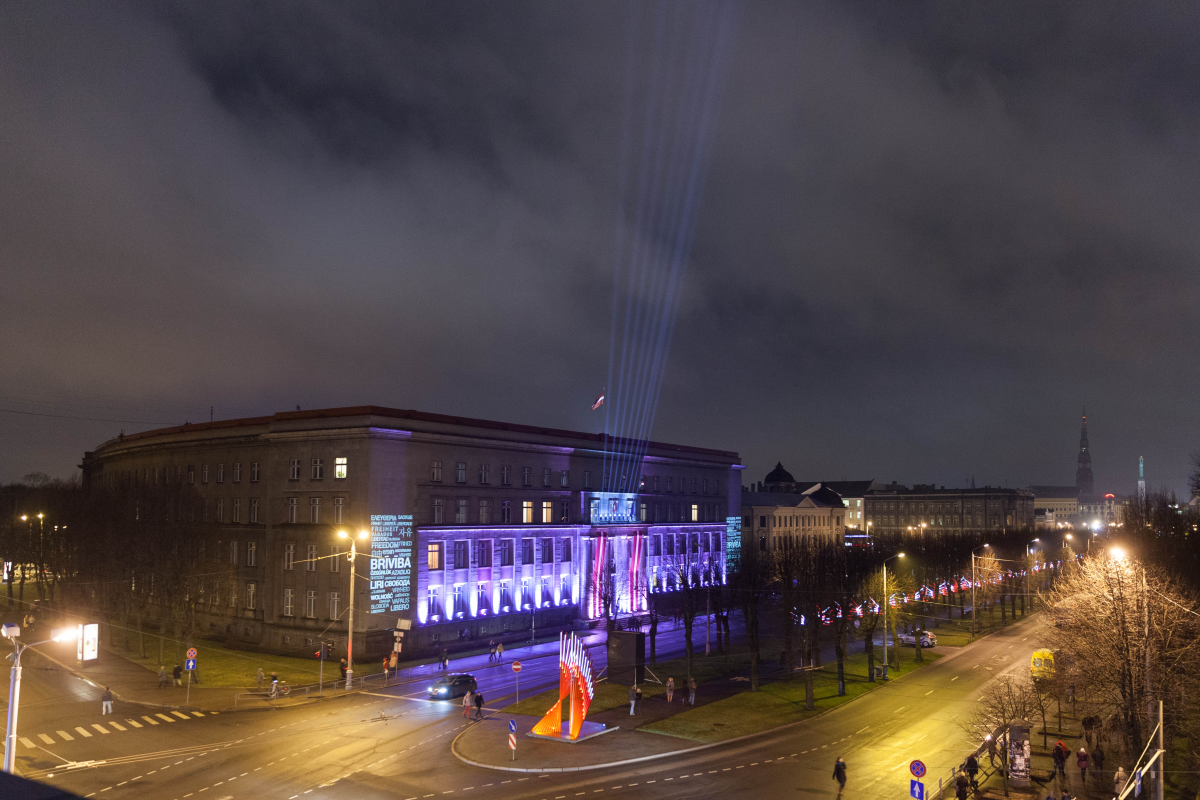 4 years, 4 stories, 4 visual concepts. 1 core message - the success story of Latvia.
Year 2013: "95 stories of freedom for the 95th anniversary of Latvia"
Watch video
Year 2014: "Legend of the coat of arms"
Watch video
Year 2015: "9 prime ministers"
Watch video
Year 2017: "My country, my pride"
Watch video
Year 2018: "Wake up!"
Year 2019: "Meeting"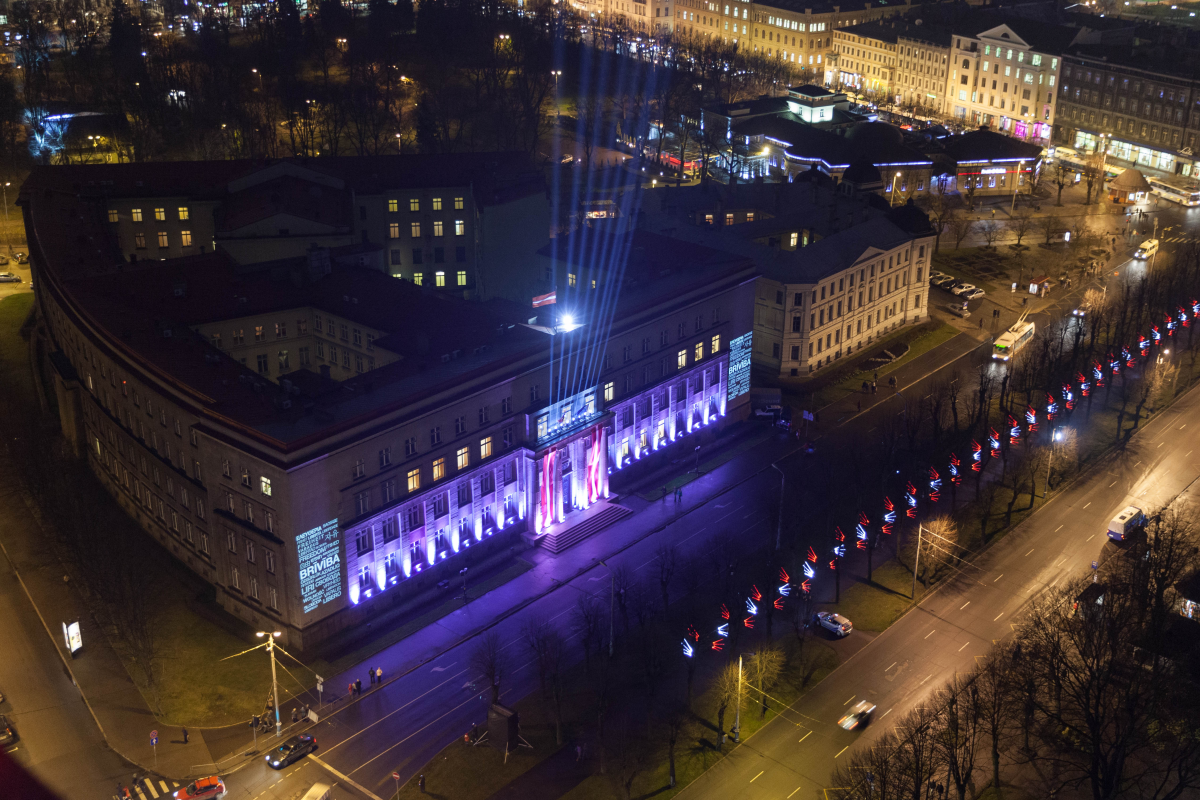 Partners
3K MANAGEMENT: Full-service event management, event concept development, script and copyrighting, audiovisual design.
Audiovisual solutions: ProSound and KT SERVISS
Multimedia design / VJ: Mārtiņš Dāboliņš, Rolands Vilcāns
Video: Jurģis Rudmiezis, Konstantīns Makarovs, Artis Banģieris
Photo: Kaspars Garda, Toms Norde