Symphony of Success
Event format: conference + gala dinner
Participants: 100
Client: Baltic International Bank
Year: 2018
The 25th anniversary of Baltic International Bank - annual confernce at Grand Hotel Kempinski Riga and festive gala dinner at Riga Latvian Society House.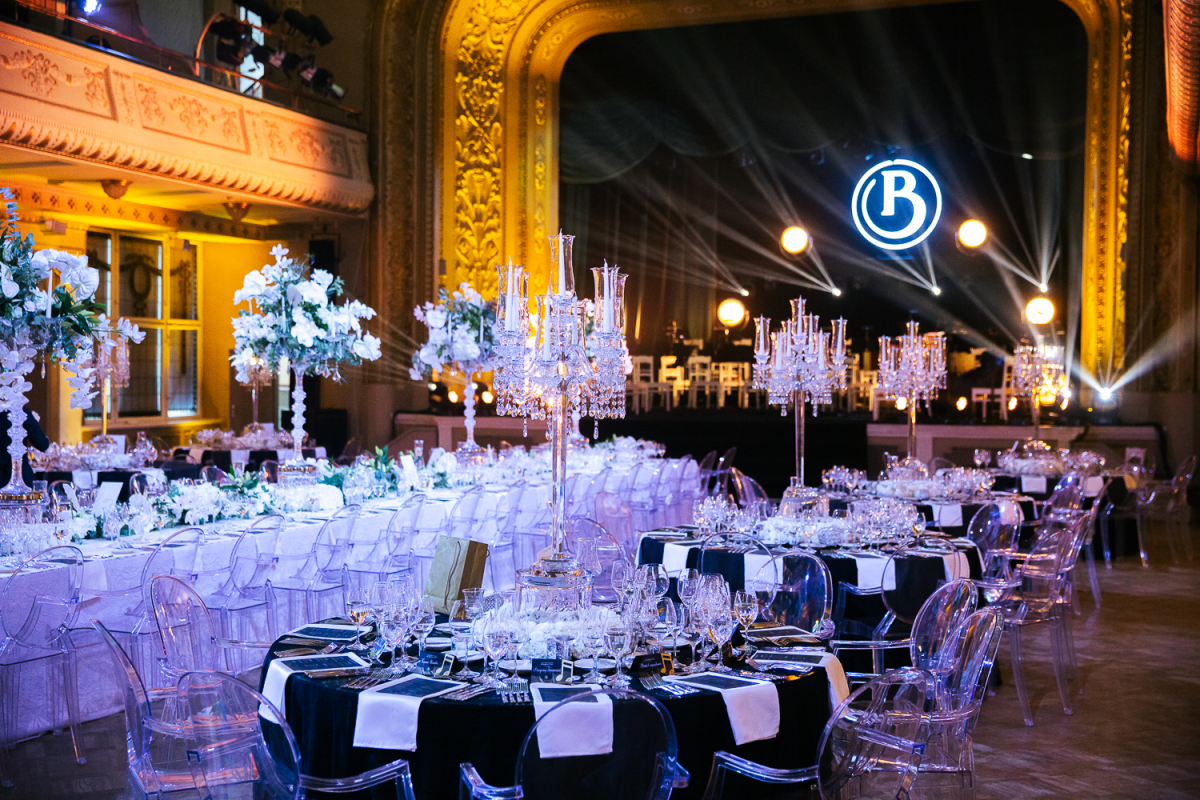 Concept
The emtional world of music and the rational reality of business are closer then we think. Both are pragmatic and result-oriented as well as personal and emotional disciplines.
Mutual trust, openness and creative cooperation are just as important for the success of a business result as they are for making music to create a special sound.
The concept of the event is based on the synergy between classical music and the business environment contained in the elements - content, programme and scenography of the event.
Partners
3K MANAGEMENT: Full-service event management, event concept development, script and copyrighting, stage and audiovisual design, event and floral design, logistics and hosting.
Venue: Grand Hotel Kempinski Riga and Latviešu Biedrības nams
Audiovisual solutions: ProSound and VPT
Stage design and scenography: StageExpo
Event scenogprahy and floral design: Augu Māja / Valters Ozoliņš
Catering: Māris Jansons / Kest
Cocktail bar: Mākonis
VJ: Artis Dzērve
Master of ceremonies: Juris Žagars
Music: Sinhonietta Riga, Danila Bulajevs, Rihards Millers, Laura Teivāne,
Katrīna Gupalo, Andrejs Osokins, Elizabete Lāce
Photo: Gatis Orlickis, Toms Norde